SPA Development
Speed
Swift response to user actions, high loading speed, mobile application interactivity level.
Responsiveness
A responsive web application looks great on any device, be it a smartphone, a tablet, or a desktop PC.
Cross-platform availability
A single app that works under any operating system, browser, or device.
SPA is a rich and engaging user experience. We develop interactive personal accounts, administrative panels, tender platforms, advertising cabinets — or any functionality for your purposes.
SPAs have particular SEO problems because most of the content is loaded dynamically and is not indexed by search engines. We can solve this problem with server-side rendering. Besides, SSR unloads the browser — and the SPA works quickly even on low-power devices.
Развернуть
Technologies
We select tools for specific project tasks.<br />
React for simple and easy-to-maintain UI components with high performance.
Angular for web apps with a complex interface and user interactions.
Vue.js for MVPs or small projects.
We use Semantic to develop responsive templates quickly, often without a designer.
Portfolio

Property management platform. We implemented the web and mobile apps.
VIEW FULL CASE STUDY

A network of travel agencies. The company has been offering tourists personalized trips to dozens of countries for 20 years.
VIEW FULL CASE STUDY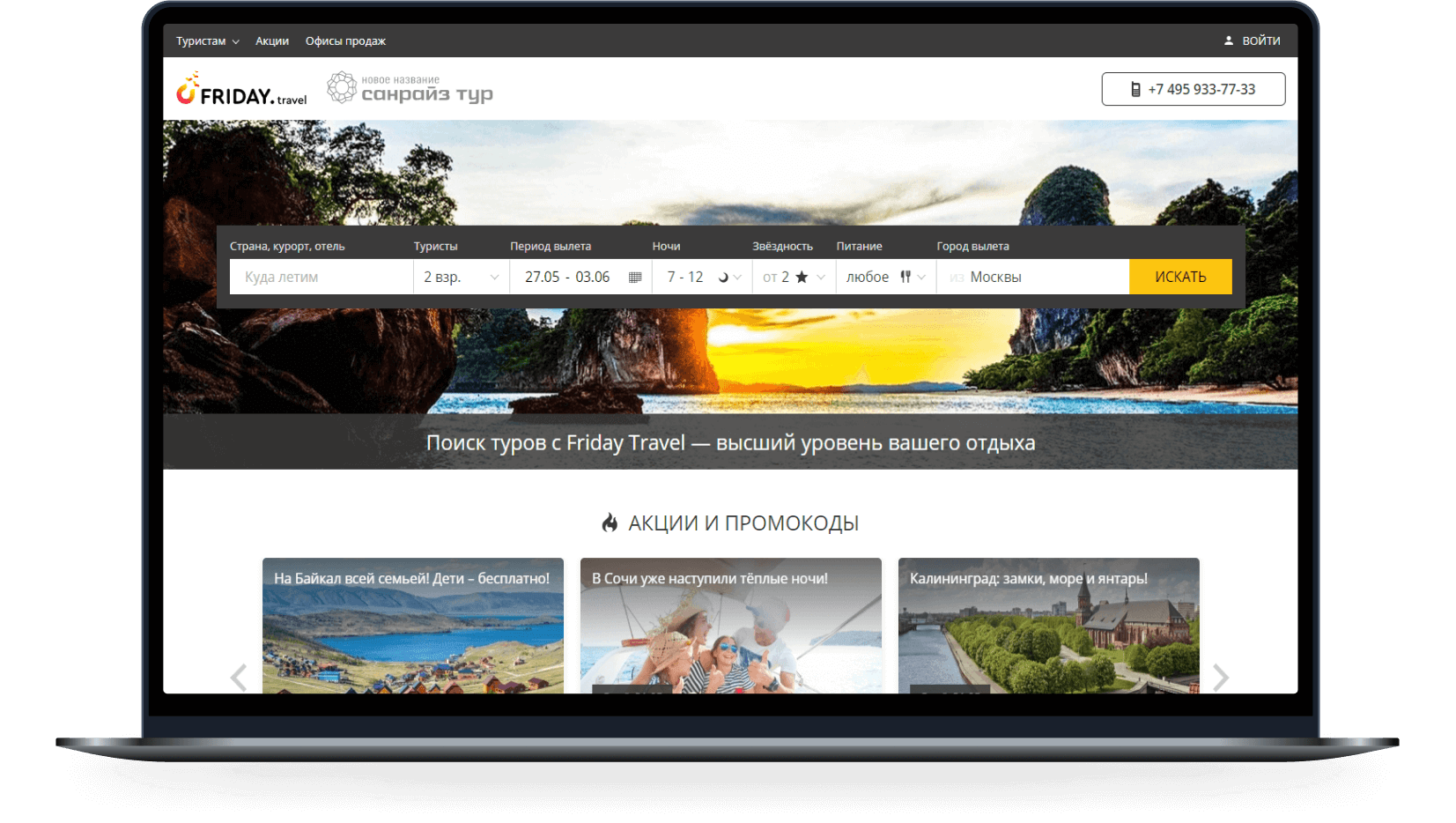 Comfortable Cooperation
Team
We muster a team of frontend and backend experts depending on the project's objectives.
Under control
The project is led by a manager who supports deadline management and resolves any arising issues.
Familiar tools
For task management, we use Trello; for version control, we use Git. Alternatively, we can adapt to your system.